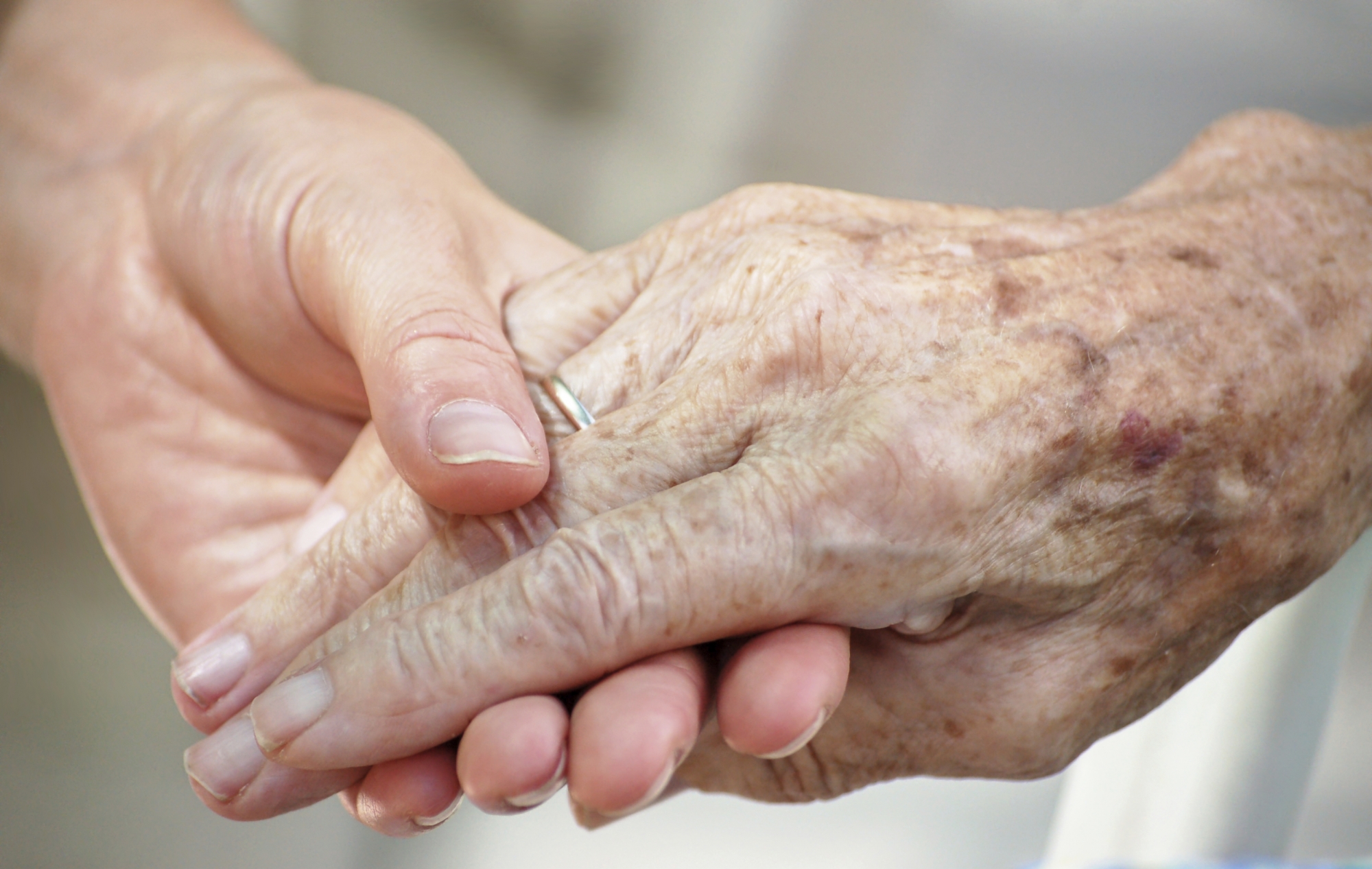 The National Council on Aging reports that one in ten adults over the age of 60 have experienced some form of elder abuse. That's an estimated 5 million senior citizens facing abuse every year. And much of the mistreatment of our older citizenry occurs at the hands of trusted healthcare professionals in established nursing home communities.
If you believe a loved one has been abused or neglected in their nursing home in or around Greensboro, North Carolina, please contact Hayes Law online or by calling 336-645-3959 for a free and informative consultation. Trusted nursing home abuse attorney Marcus Hayes fights for victims of abuse and neglect in Winston-Salem, High Point, and all nearby communities.
Defining Nursing Home Abuse
Nursing home abuse takes many forms. There is physical abuse, which may become apparent due to signs such as bruises and unexplained injury. Any indication of physical abuse should be immediately reported to nursing home staff – and should prompt a call to our Greensboro office to learn about your legal options.
In addition to physical violence, forms of abuse suffered in nursing homes include:
Sexual abuse – any sexual advancement, including inappropriate touching, of an adult who is unable to understand or unwilling to consent
Emotional/psychological abuse – threats, coercion, harassment, or intimidation intended to confuse, frighten or subdue
Confinement – isolation or physical restraint without medical necessity
Willful deprivation – withholding medication, medical care, food, water, clothing, or other necessities that place the resident at risk for physical or emotional harm
Passive neglect – ignoring nutrition and hygiene needs
Financial exploitation – stealing or withholding resources for any reason at all
There are various physical signs indicating each of these forms of nursing home abuse and neglect. Nearly all come with emotional consequences as well, making it important that you know how to identify potentially telling changes in your loved one's behavior.
During your free consultation with Greensboro nursing home abuse lawyer Marcus Hayes, how to spot abuse and neglect can be discussed in greater detail.
Emotional Signs of Nursing Home Abuse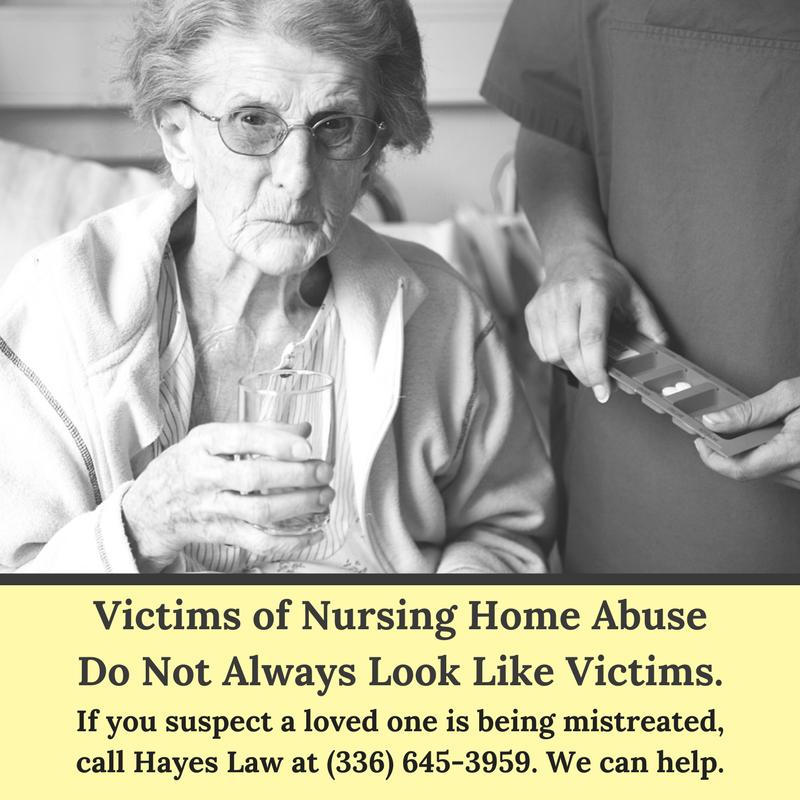 One of the biggest indicators of abuse is changes in emotional health. Only one in 14 cases of elder abuse are ever reported. This means that identifying signs of mistreatment and becoming a mouthpiece for victims is often necessary. Things to watch for include:
Unusual changes in behavior such as nail biting or constant rocking
Depression or anxiety
Visible uneasiness around nursing home staff
A willful withdrawal from other residents or community activities
Increased aggression or violent outbursts
While these signs may be an indication of other problems, they often point to some form of mistreatment. Even when they do not come with obvious physical signs, if you suspect your loves one's behavioral changes are due to abuse or neglect, our attorney is here to investigate the situation, identify any signs of mistreatment, and take swift and decisive action to protect the victim and help you and your family get justice.
Contact our Greensboro Nursing Home Abuse Lawyer
If you live in Winston-Salem, High Point, or surrounding areas of North Carolina and believe a family member is being mistreated in their care facility, Greensboro nursing home abuse lawyer Marcus Hayes can help. Call us at 336-645-3959 to schedule a free consultation right away.