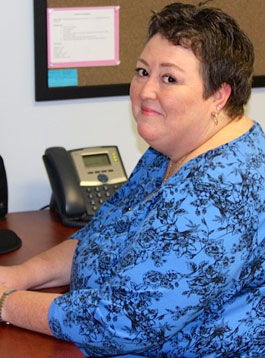 My legal career began in February 2002 when I was hired as a workers' compensation/litigation case manager at a personal injury law firm.   In 2005 I became a North Carolina State Bar Certified Paralegal and have since handled workers' compensation, social security disability, pre-litigation personal injury, personal injury litigation and even some family law cases.  
In December 2014 I joined Hayes Law.  Over the years I have worked with numerous attorneys, many who could not connect with their clients on a personal level.  This is not the case with Marcus Hayes.  He is a down to earth person who doesn't take himself seriously which allows him to connect with anyone, however, he does take his job as an advocate for injured people seriously.  I honestly enjoy working with him due to his compassionate and caring attitude.  He is someone who genuinely cares about his clients.
Prior to moving to North Carolina in 1998 I lived in Pennsylvania, Florida, Alabama, Louisiana and Massachusetts.  It was in Massachusetts where I met and married my husband, Eddie, who is a die-hard New England Patriots fan and amateur bass fisherman.  When I am not working, I spend time with my husband and our 2 dogs (Smokey and Bandit) either reading or simply sitting around our fire pit enjoying the peace and quiet.