When you are on another person's property, the owner of that property has an obligation to ensure that it is safe and doesn't have any hazards. Whether the property is private or public, there is still a level of responsibility that falls upon the owner.
If you were injured while on another's property, you may have grounds to file a lawsuit for damages. Our attorneys at Hayes Law will help you determine if you have a case and how we could get you compensation.
To schedule your free consultation, please contact us at (336) 645-3959 today. We are proud to serve clients in Greensboro, Winston Salem, High Point, and the surrounding North Carolina areas.
Find out more about premises liability cases:
Slip-and-Fall Premises Liability Cases
Oftentimes, a property owner fails to keep their visitors safe by having unsafe flooring and stairways. As a lawful visitor, you have the right to expect a firm foothold. When you don't, you're at danger of slipping, falling and getting hurt.
Slip and fall cases have a bad reputation in popular culture. They tend to be the butt of jokes, and they're used as the main examples of a so-called "litigious society." The reality is quite different.
We have helped clients who suffered real, significant personal injuries as the result of a slip and fall that was eminently avoidable. These injuries could have been prevented if the property owner had done their due diligence by maintaining and keeping floors to the facility clean and free of hazards. But, too many property owners fail in this basic obligation.
That's where our lawyers come in. We understand the seriousness of your case and your injuries, and we will treat you with the respect you deserve. We understand these cases and know how to successfully pursue a slip-and-fall case.
Victims can suffer slip-and-fall injuries as the result of:
Environmental factors making outdoor walkways unsafe – examples include wet leaves, rain, ice, or snow
Indoor water leaks
Poorly-maintained carpeting that poses a tripping hazard
Inadequate lighting in stairwells
Uneven flooring
Unmarked tripping or slipping hazards
Inadequate Security
When a property owner doesn't effectively protect their premises, crime is more likely to occur. Large companies and stores are expected to keep their facilities safe and, when they don't, their negligence can be to blame should you suffer an attack or assault on their property.
Most premises liability claims for inadequate security are brought against larger enterprises like apartment complexes and big box retailers. Such claims against individual landowners or homeowners are quite rare.
These larger facilities are often the targets of criminals, whether those who are looking to commit theft or those who have darker, more violent objectives in mind. For this reason, owners of property with large numbers of public visitors are expected to provide security sufficient to the needs of their visitors.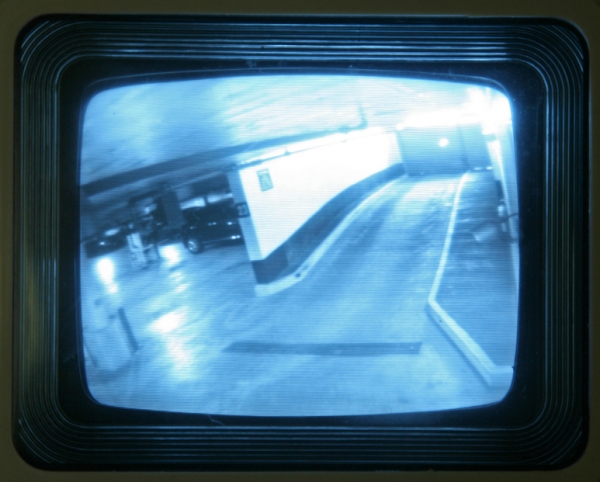 Companies can fail to provide adequate security in a number of ways, including the following:
Insufficient manpower to provide adequate security
Poorly trained or equipped security staff
Doors and gates left unlocked or unlatched
Insufficient lighting
A lack of working alarm systems
The requirements for sufficient security will depend on the specific circumstances of the facility in question. A small, out of the way apartment complex in a nice part of town will have fewer security requirements than a massive, big box retailer in a downtown area.
Innocent victims are robbed, injured and, may undergo some terrible tragedies as a result of preventable crime on private property. In these cases, you have the right to pursue justice and compensation through the legal system.
Construction Site Accidents
Construction companies have a responsibility to the public to keep them safe. This means that you shouldn't be able to enter a construction site and that the site should never exit its designated property line. Oftentimes, negligence is committed on the part of the construction company in order to cut down on costs, but this negligence can lead to horrible injuries.
If a construction site isn't properly barricaded and you suffered an injury because of it, you may have grounds to file a lawsuit for compensation. Additionally, if tools were left out or dangerous items were falling or scattered outside of the construction site, negligence may have contributed to your injuries.
Our attorneys know how to get compensation for you if you've suffered an injury because of the negligence of a construction company.
Common Premises Liability Accident Injuries
Since premises liability accidents often result in slips, trips, falls, the injuries usually involve minor to major trauma. These injuries can include the following:
Broken bones
Fractures
Neck and back injuries
However, when a premises liability accident involves an assault because of negligent security, the injuries may be catastrophic and could even include wrongful death. Our lawyers will work to get you and your family compensated not only for your suffering, but also for your medical care, rehabilitation, and lost wages if you had to miss work or stop working altogether.
Liability in Premises Liability Cases
In order to proceed with your premises liability case, our attorneys will help you determine if you have a valid case. In order to have a good chance of winning compensation for your injuries, we will need to prove that the following:
The owner of the property was aware of the dangers upon their property and didn't take steps to remedy them
The owner didn't know about the dangers upon their property but should have because any other reasonable person would have known
The owner of the property caused the dangers by accident or on purpose, but didn't fix the problem
Additionally, we work to determine if the property owner regularly maintained their property or if they had a pattern of negligence. We will find out the facts of the case including what caused your accident and whether or not it could have been avoided if the owner had taken the appropriate steps or if you should have avoided the accident because a reasonable person would have.
Contributory Negligence in Premises Liability Cases
Our team of attorneys will work to determine whether or not you can receive any type of compensation. Part of this is to discover if the accident you sustained was completely the fault of the property owner or if you partially contributed to your accident. If we find that you were partially responsible for your accident and injuries, this will mean that you don't have grounds for a premises liability lawsuit. However, our attorneys always want to do our due diligence and discover all of the facts of your case.
Contributory negligence is best evaluated through the following questions:
Did you miss warning signs because you were looking at your phone or were distracted by something else?
Were you on the owner's property legally and had a legitimate reason for being there?
Is it accurate to say that the property owner should have expected people to be on their property?
Should you have noticed the hazard that caused your injury?
Did you utilize safety measures that were placed in front you like handrails, sidewalk paths, etc?
Was the hazard that caused your injury marked so you'd know to avoid it?
Answers to these questions will help our team determine the validity of your case and whether or not your should pursue legal help.
Contact Our Attorneys Today
At Hayes Law, we understand the intricacies of premises liability cases. We know how to successfully pursue claims against negligent property owners while providing you with the skilled, experienced representation you deserve.
If you've suffered an injury as a result of a property owner's negligence in or around High Point, Greensboro or Winston-Salem, North Carolina, please call Hayes Law today at  (336) 645-3959 for a free consultation.