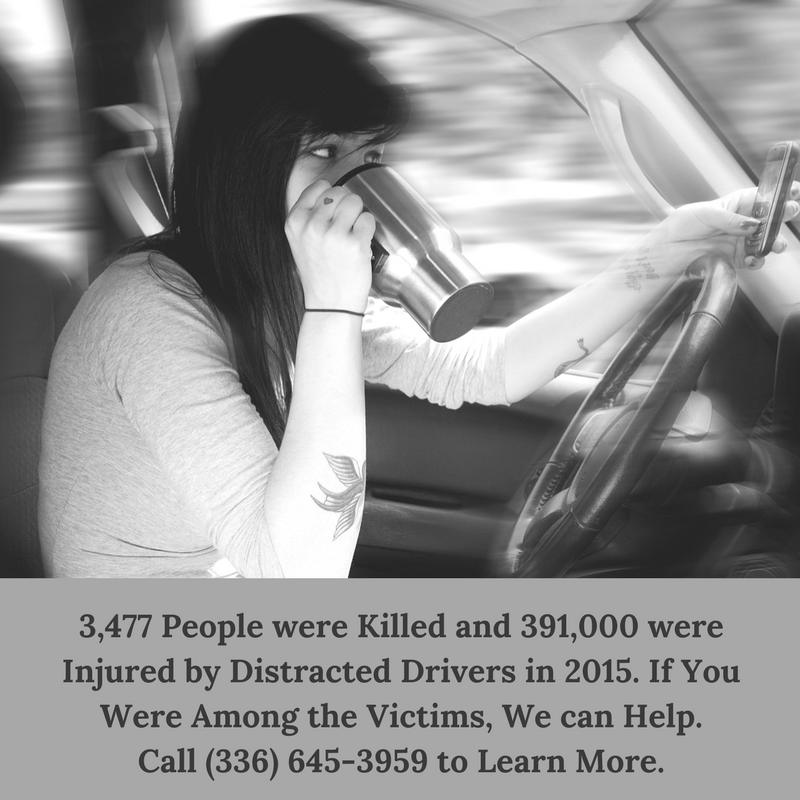 Distracted driving is one of the deadliest behaviors motorists can engage in on North Carolina roads. It is also one of the most common. In fact, some studies suggest that distraction, in one form or another, plays a direct role in nearly all car accidents. Indeed, when the issue of distraction is truly considered, this stat is easily observable.
Common as it may be, driving while distracted is never okay. If you or someone you love has been injured by a distracted driver in Greensboro or surrounding areas of North Carolina, Hayes Law is here to help. Our experienced and dedicated car accident lawyers can investigate your accident to determine if distraction played a role, and hold the negligent party accountable for all of the economic, physical, and emotional damage he or she has caused.
To learn about your rights following injury from a distracted driver, please contact Hayes Law online or by calling 336-645-3959 to schedule a free consultation at our Greensboro office. We serve Winston-Salem, High Point, and all surrounding areas of North Carolina.
Common Forms of Driver Distraction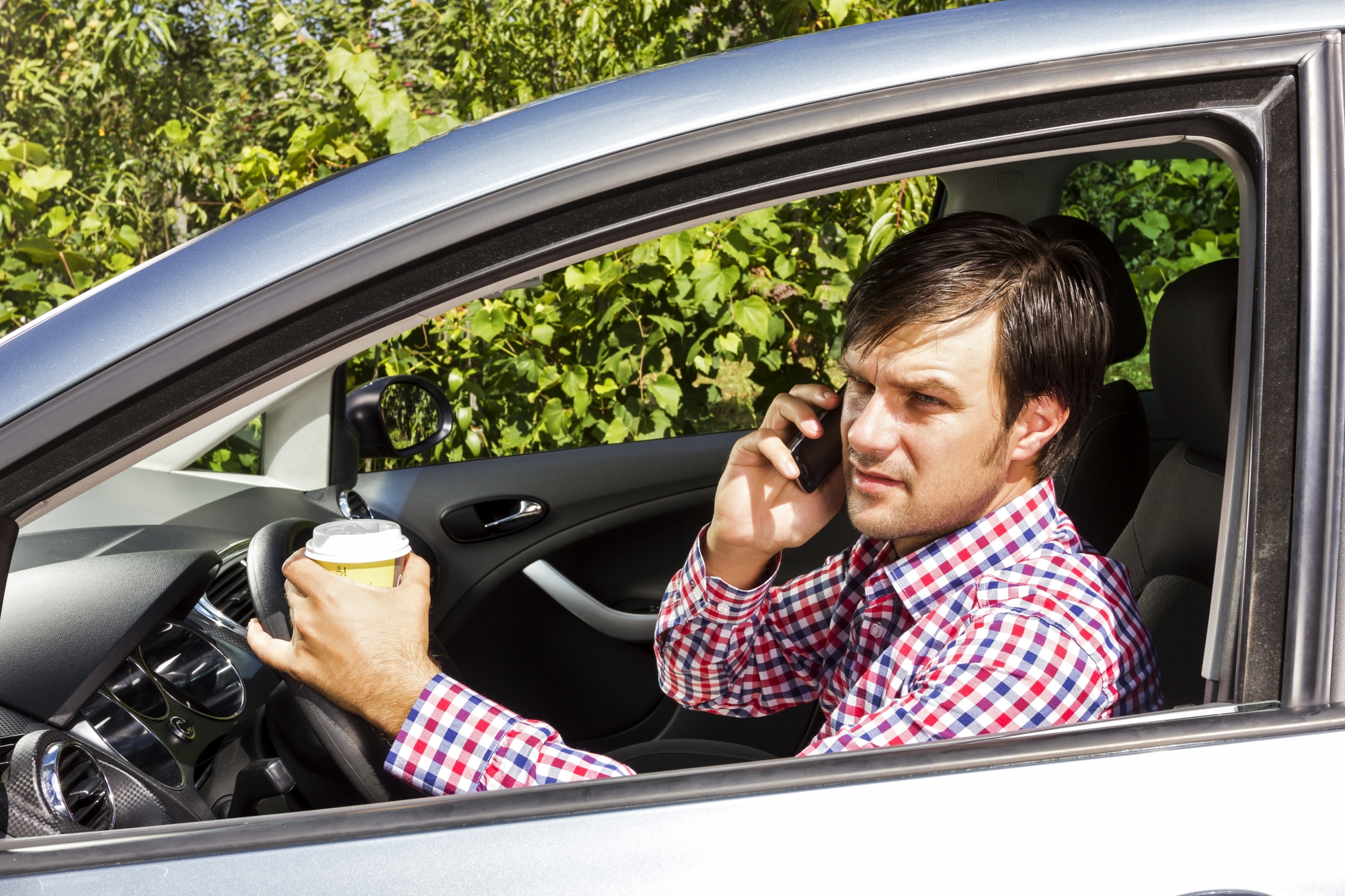 Anything that takes your eyes off of the road is a source of distraction. Some things, like billboards and outdoor advertising, almost beg for the attention of drivers – and these things do place others on the road at risk. However, most forms of distraction are self-created.
Daydreaming or becoming "lost in thought," is the leading cause of driver inattention. Daydreaming can result in a loss of both visual and mental information that is essential for making wise driving decisions. When a driver is lost in thought, everyone around him is at increased risk for serious injury. The obvious solution is to pay attention when you are driving. Focus on the task at hand and leave woolgathering for those times you aren't operating heavy machinery.
In addition to sheer inattention, the leading causes of distracted driving are:
Cellphone use
Paying attention to outside people, objects, or events
Other occupants in the car
Using or reaching for objects brought into the car
Adjusting audio controls or onboard electronics
Eating and drinking
Personal grooming
Adjusting seatbelts, mirrors, and other devices
Smoking
All of these behaviors will take eyes and attention off of the road for prolonged periods of time, often resulting in erratic swerving, inattention to speed and traffic signs, and obliviousness to surroundings. It is no wonder then that distraction is cited as a factor in approximately one-quarter of all fatal car accidents.
If you have been injured or a loved one has been killed by a driver who felt her immediate desires were more important than preventing an accident, you have every right to hold that person accountable and seek compensation well beyond the offerings of insurance companies. The Greensboro auto injury lawyers at Hayes Law can help. Call us today at 336-645-3959 to schedule your free consultation and learn more.
Cellphone Use While Driving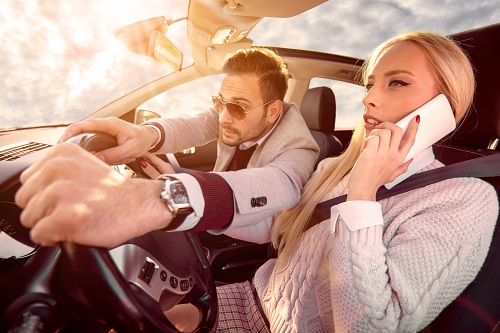 Cellphone use, including talking, texting, and browsing, is the second leading cause of driver distraction in North Carolina. Texting while driving is illegal in our state and novice drivers are barred from all cellphone use, yet this behavior continues to be a factor in countless deadly wrecks.
According to the National Safety Council, 52% of the fatal car accidents linked to distracted driving involve "cellphone use." Research has found that the average time it takes to send a text is equivalent to driving the entire length of a football field, blindfolded, at 55 MPH. The thought of doing such a thing is absurd, but not more so than the idea of checking or sending a text while driving. And do not fool yourself into believing that using a phone to dial or "quickly" check an app or program is any different. Cellphone use, in general, is a major distraction and one that can turn a quick look away from the road into an endless nightmare for victims and perpetrators alike.
There is now technology that allows our North Carolina distracted driving lawyers to determine if a cellphone was in use in the moments leading up to an accident. We use all available investigative tools to establish negligence and take that information as far as needed to secure the largest settlements possible for our clients.
The Myth of Hands-Free Safety
Many people have been lulled into a false sense of security by hands-free devices. Touting their safety in comparison to handheld alternatives, options like Bluetooth and voice controlled electronics certainly seem like an ideal choice for people who want to stay connected while operating a car. The facts do not support this idea, however. The strongly contradict it.
A comprehensive series of studies conducted by AAA have looked at cognitive function while driving and noted that, even when a driver's eyes are on the road, using voice commands to control electronic devices results in suppressed brain activity, increased reaction times, missed queues, and decreased visual scanning. All of these things increase risks for causing an accident significantly.
Some studies have even found that hands-free devices are more distracting than handheld options – and consensus is that these, like cellphones themselves, should be avoided entirely while driving.
While hands-free devices are not illegal to use while driving in North Carolina, their use can still result in serious or fatal auto accidents. It is important to remember that even when a motorist is not breaking the law, if you are injured by a distracted driver, you are entitled to compensation for medical expenses, lost wages, and physical and emotional pain and suffering. Call us at 336-645-3959 to schedule a free consultation and learn more.
Understanding Your Legal Options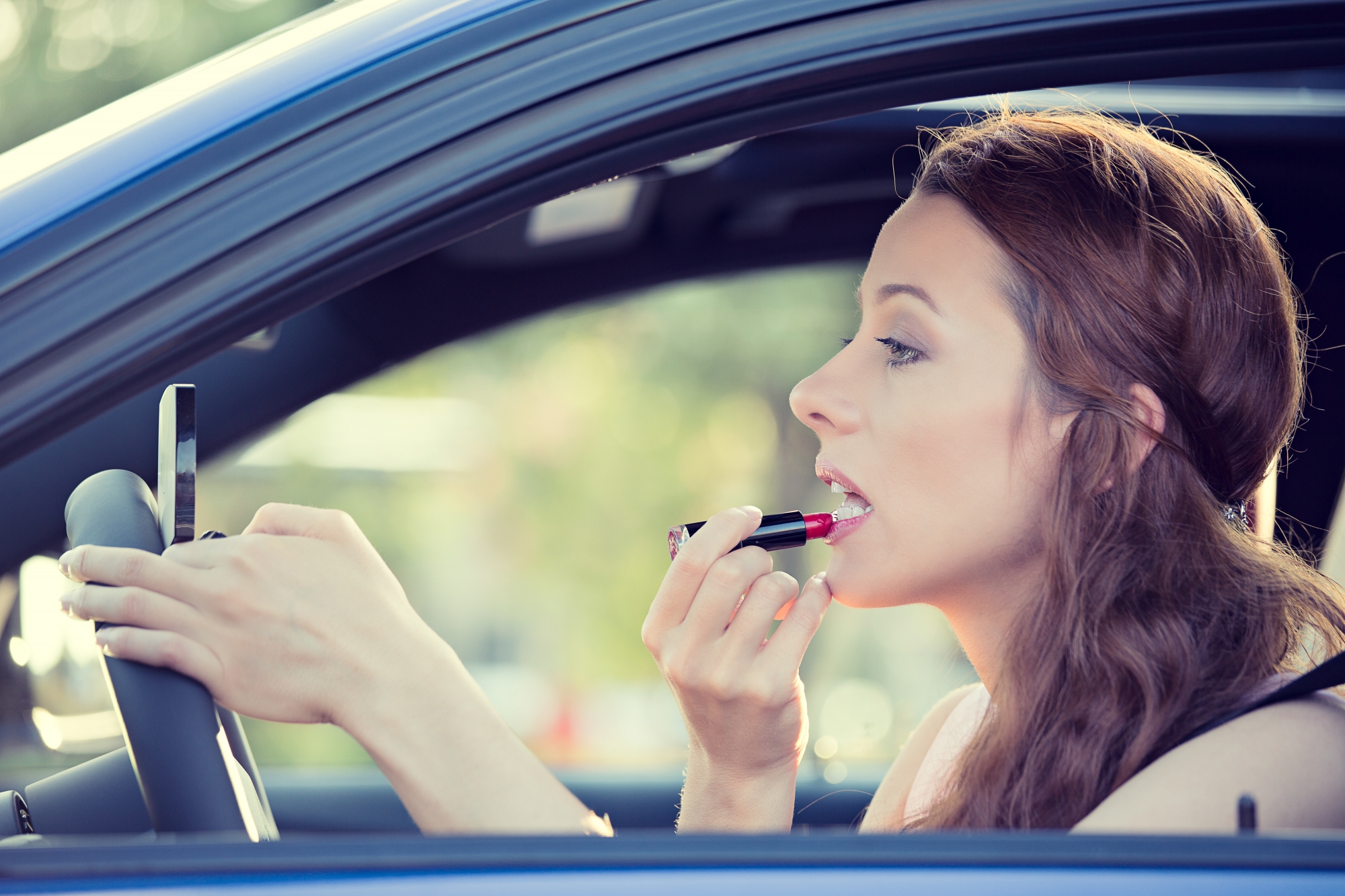 Victims of distracted drivers are often offered swift settlements from insurance companies looking to minimize compensation. Insurance companies are businesses and, trust them or not, they are for-profit corporations that must keep shareholders happy. This means cheating victims out of fair settlements –  through coercion and threats when necessary – to ensure maximum profits and higher dividends for directors and investors.
Our Greensboro auto accident attorneys do not work for shareholders, we work for you. This means our entire focus is on getting you full compensation for the ways your accident has and may continue to impact your life. We have been serving victims of serious injury for nearly three decades and continue to fight tooth and nail for every client we take. We welcome an opportunity to meet with you free of charge to discuss your case and your rights and to help you determine the most effective way to get the justice you are due.
Contact Hayes Law
If you live in Greensboro, Winston-Salem, High Point, or surrounding areas of North Carolina and you have been injured by a distracted driver, call Hayes Law at 336-645-3959 to schedule a free consultation today. Our experienced distracted driving lawyers are prepared to take your claim as far as needed to secure maximum compensation for you and your family.