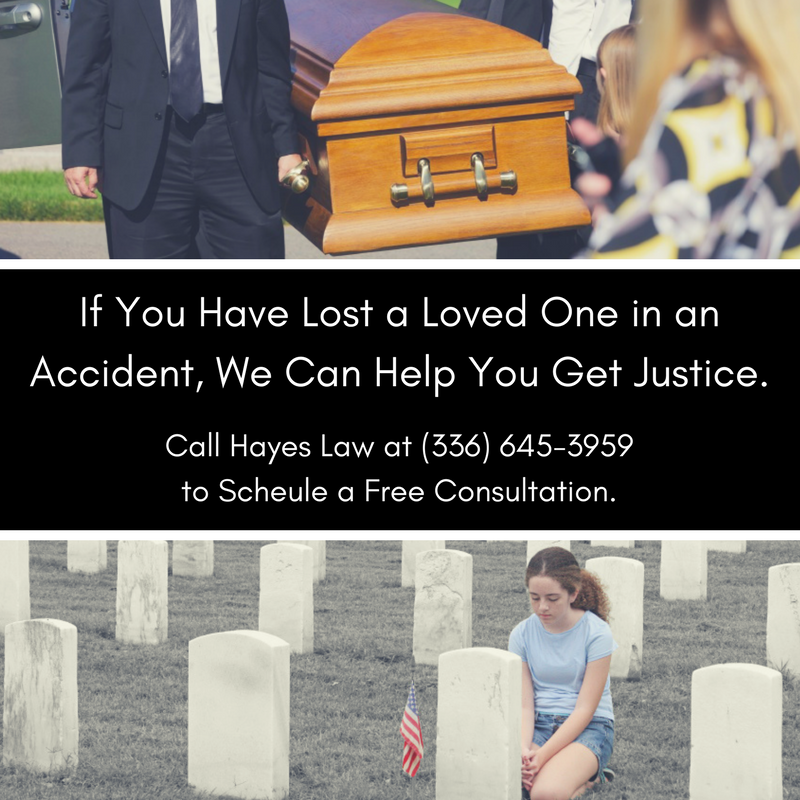 There's nothing more devastating than losing a loved one due to a stupid, avoidable mistake. At Hayes Law, we've helped many clients who lost a beloved family member as a result of another party's negligence.
Wrongful death cases are undoubtedly our most tragic. To face life without a spouse, child or sibling is beyond difficult. And unfortunately, the loss of this loved one is often associated with a tremendous financial strain as well.
Our experienced wrongful death lawyers will help you pursue justice for your family member. We can't bring your loved one back, but we can help you focus on grieving and recovery.
If you've lost a loved one in North Carolina and want to speak to an experienced wrongful death lawyer about your options, please call Hayes Law today at (336) 645-3959 for a free consultation.
How We Help Victims
One of the uncomfortable realities of life is that death is an unpredictable force within it. While there is nothing to offset the loss of a loved one to a negligent individual or group of individuals, the law provides you with an avenue to pursue compensation.
We help clients who have lost loved ones in:
Whatever the specific cause of your loved one's death, when the root cause is negligence, Hayes Law can help. Our experienced lawyers know how to successfully pursue a wrongful death claim in North Carolina's courts. We also vigorously represent your interests in settlement negotiations.
The sudden death of a loved one is not just an emotional catastrophe – it's a financial disaster as well. There are funeral expenses and medical bills. If a spouse or parent dies, it can result in the loss of the family member's wages and benefits.
A wrongful death suit can pursue compensation to offset those losses, as well as the more general loss of companionship that comes with the sudden death of a loved one.
Our lawyers will talk to you about your options and explain the compensation available to you in a wrongful death suit during a free consultation. If you want to speak to an experienced North Carolina wrongful death lawyer, please call Hayes Law today at (336) 645-3959 or complete the form on this page. We help clients in and around Winston-Salem, Greensboro and High Point.