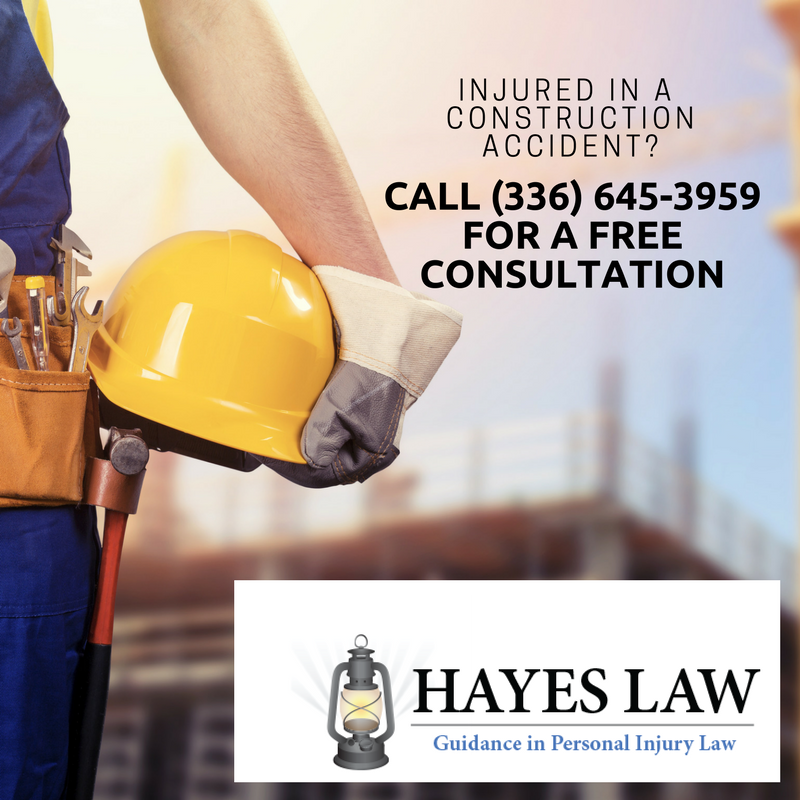 In North Carolina, the Industrial Commission requires that all businesses with more than three employees carry workers' compensation insurance. This means that, in most cases, if you are employed, you are covered by this no-fault insurance and should be able to apply for benefits shortly after being injured on the job. If you work in construction, however, things may not be so simple.
Many in the building trades are independent contractors or subcontractors. Neither of these groups are protected by workers' compensation insurance. In fact, it is not at all unusual to be on a job site with hundreds of workers, none of whom are fully protected from on the job injury through workers' comp. So what, exactly, are your options for compensation when you are injured in a construction accident? Well, that depends entirely on who is to blame.
If you are an independent contractor or subcontractor who is involved in a construction accident, your best bet may be a personal injury lawsuit. With this form of legal action, the responsible party is held liable for your damages and compensation is sought through either settlement or trial. While this process is often longer and more complex than workers' comp, the tradeoffs can be profound. Personal injury lawsuits are used to seek damages well in excess of the benefits offered through workers' compensation insurance, often securing payment for:
Current and future medical expenses
All lost wages
Home modifications and adaptive technology
Emotional pain
Physical suffering
By contrast, workers' comp will only cover your medical expenses and a portion of your lost wages alone. You cannot collect damages for pain and suffering or for extended or projected losses through workers' compensation.
Greensboro personal injury lawyer Marcus Hayes has decades of experience helping victims of construction accidents get justice. With swift action and a relentless commitment to justice, Mr. Hayes can investigate your accident to identify the liable party and build a case that holds that individual or entity accountable for all of the damages they have wrought. During your cost-free and no-obligation consultation, our process and what you can expect will be discussed in greater detail to help ensure your absolute comfort and confidence as we move forward with your case.
You do not have to be an independent contractor to file a personal injury lawsuit following a construction accident. In fact, you may be entitled to file a claim even if you are covered by workers' compensation. If your injury was the result of a negligent third-party or caused by unsafe working conditions, you may be able to seek a larger settlement through legal action. The best way to find out if this is the case for you is through a confidential consultation with experienced Greensboro personal injury lawyer Marcus Edward Hayes.
If you believe you may have cause to file a construction accident lawsuit, call Hayes Law at 336-645-3959 to schedule a free consultation today. Located in Greensboro, North Carolina, Attorney Hayes provides personalized representation for victims of serious injury living in Winston-Salem, High Point, and all nearby communities.