Have you been injured in an accident in or around Greensboro, North Carolina? The personal injury team at Hayes Law can help. Led by Million Dollar Advocates Forum member Marcus E. Hayes, Sr., our personal injury lawyers bring decades of combined experience into every case we take. More than simply experienced however, we believe accessibility, honesty, and hard work are the cornerstones of building trust with our clients and, ultimately, securing for them every penny their injuries demand. If you are in need of exceptional legal guidance following serious injury, call us at (336) 645-3959 to schedule a free and informative consultation right away.
Lighting the Way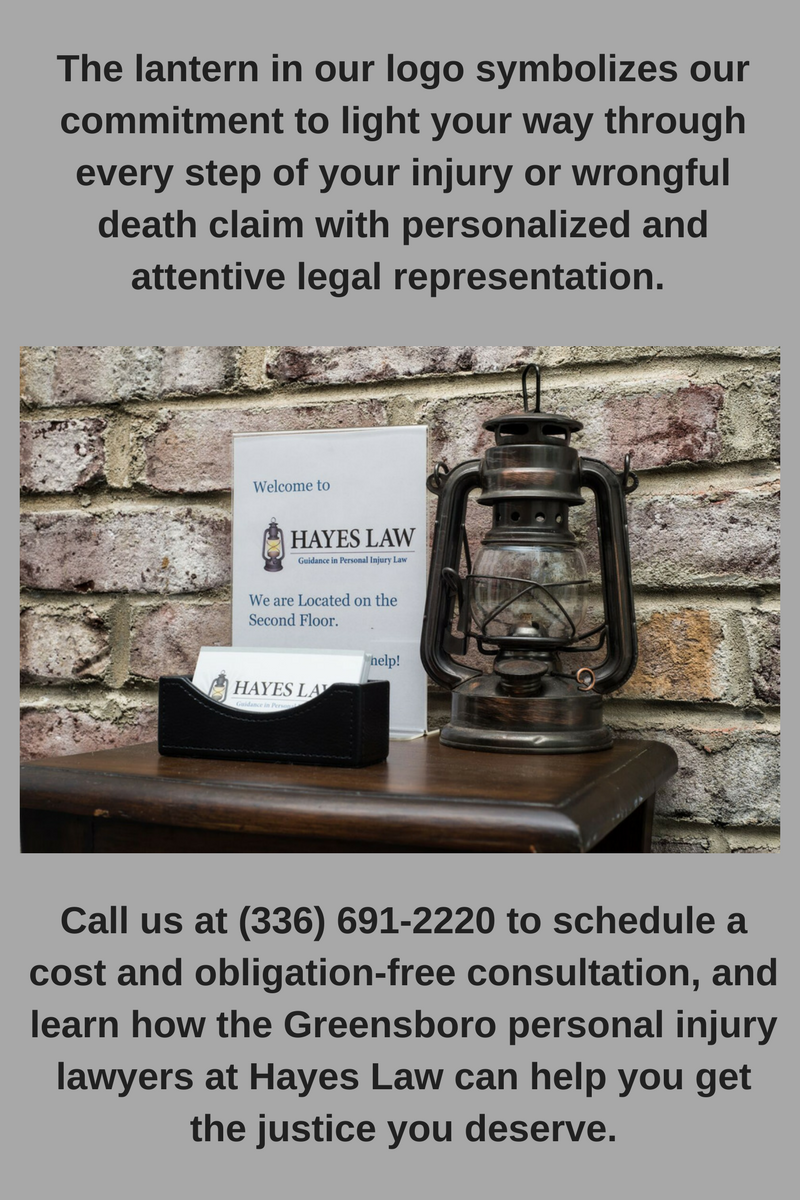 The lantern in our logo symbolizes our commitment to light your way through every step of your injury or wrongful death claim with personalized and attentive legal representation. Our firm has been able to secure significant settlements for victims of serious injury because our commitment to justice never wavers. We stand by our clients, taking time to truly understand how an injury has and will continue to impact all aspects of personal, social, familial, and work life. We fight tirelessly and aggressively, taking cases as far as needed, to see that the financial, physical, and emotional consequences of serious injury are properly addressed. We protect our clients against the often unethical actions of insurance companies who care more about profit than people. And we do this for every client – not just a select few – with care, intention, and compassion.
If you have been injured or a loved one has been killed in an accident, please contact Hayes Law to schedule an obligation and cost-free consultation at our Greensboro office. Our personal injury lawyers serve Winston Salem, High Point, and all surrounding areas of North Carolina.