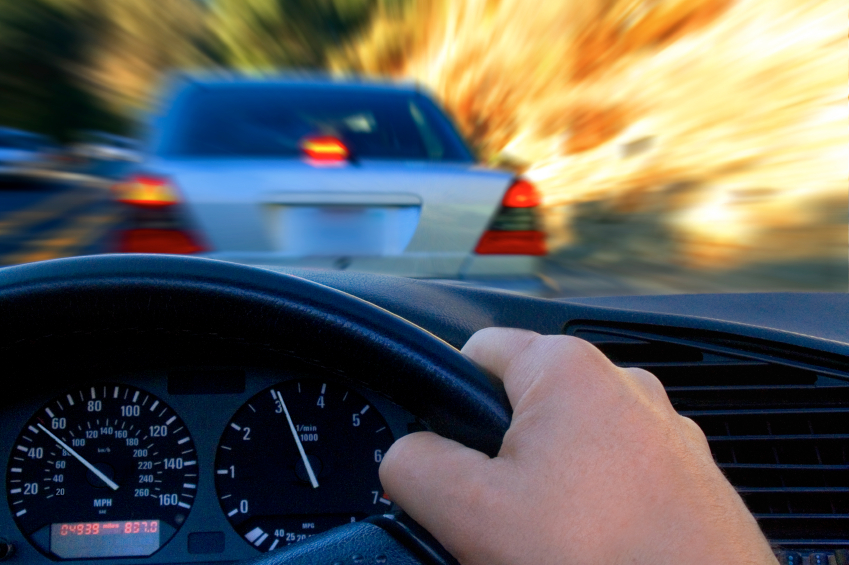 According to the North Carolina Department of Transportation, when the causes of a car crash can be determined, "failure to reduce speed" comes in as the most common. A factor in over 66,000 car accidents in 2015, the last year for which full data is available, failure to reduce speed resulted in 22,211 injuries and 112 deaths. If you or someone you love has been the victim of a speeding driver, you need a North Carolina car accident lawyer on your side. Call Hayes Law at 336-645-3959 to schedule a free consultation and learn how our Greensboro personal injury lawyers can help.
Driver distraction was identified as the second leading cause of auto accidents in North Carolina in 2015. Nearly 50,000 accidents, 16,000 injuries, and 135 deaths were caused by "inattention," which can include daydreaming, cellphone use, personal grooming, and anything else that takes the mind and eyes off of the road.
Distracted driving and speeding are the top causes of North Carolina car accidents. Rounding out the top ten known causes are:
"Failed to Yield the right of Way" – 38,862 total accidents, 14,913 injuries, 133 deaths
"Exceeded Safe Speed for Conditions" – 16,867 total accidents, 5,532 injuries, 101 deaths
"Erratic, Careless, Negligent, or Aggressive" driving – 11,744 total accidents, 5,265 injuries, 265 deaths
"Improper Lane Change" – 11,274 total accidents, 1,998 injuries, 15 deaths
 "Overcorrected/Oversteered" – 9,879 total accidents, 4,058 injuries, 129 deaths
"Crossed Center Line / Going Wrong Way" – 9,049 total accidents, 4,118 injuries, 260 deaths
"Alcohol Use" – 8,545 total accidents, 4,094 injuries, 249 deaths
"Improper Turn" – 8,495 total accidents, 2,379 injuries, 11 deaths
Failure to yield and improper lane turn are both leading causes of motorcycle accidents as well, and can involve pedestrians, cyclists, and others more vulnerable to injury.
Regardless of what caused your auto accident, you need an attorney on your side who can help you get the full compensation you will need to recover. If you live in Greensboro, Winston-Salem, High Point, or surrounding areas of North Carolina, please contact Hayes Law to schedule a free consultation and learn more.