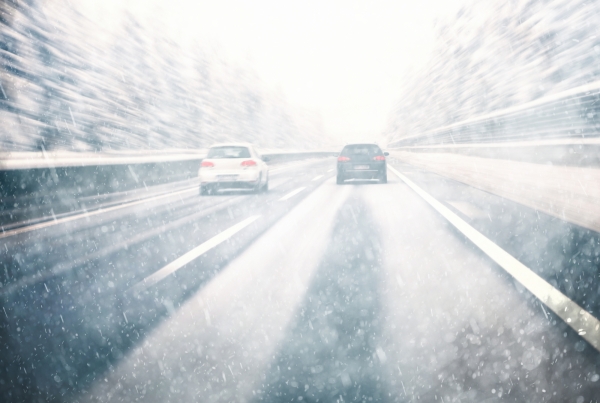 North Carolina has its fair share of inclement weather during the winter months, making roads hazardous and driving conditions less than favorable. According to the Farmer's Almanac, 2016-2017 winter forecasts include penetrating cold and very wet weather. These conditions can cause a significant build up of ice on the roads, and lead to serious car accidents. Be sure to follow these tips on winter driving to ensure everyone stays safe:
Always wear your seat belt
Avoid distractions such as texting or talking on the phone
Get your car serviced and inspected
Check your battery
Check your cooling system
Top of windshield washer fluid
Check your windshield wipers and defrosters
Verify floor mat installation to prevent pedal interference
Inspect your tires for good tread
Know and understand how your car handles in inclement weather conditions
Plan your travel and route (check traffic, road conditions, weather forecasts etc.)
Stock your vehicle with items such as a shovel, ice scrapper, abrasive materials in case you get stuck in the snow, jumper cables, flash light, flares, food, cell phone charger, first aid kits and blankets
By following these guidelines, you can help keep everyone in the car and on the roadways safe. However, even if the proper precautions are taken, accidents still can and do happen. That's why it's important to know what to do in case you are involved in a car accident during the winter, such as:
Stay with your car
Don't over exert yourself
Place markers on your car
Clear exhaust pipe to avoid asphyxiation
Speak with an experienced car accident attorney
The attorneys at Hayes Law understand that car accidents can and do happen. If you or a loved one was injured in a car crash caused by someone else's negligent winter driving, our car accident lawyers can help. Together, we will fight for the justice and compensation you and your family deserve.
If you are in the Greensboro area and would like to discuss your car accident case with one of our experienced litigators, give our office a call at (336) 645-3959 to schedule your initial consultation.